Bike and Soul riding group does a weekly tour | heraldry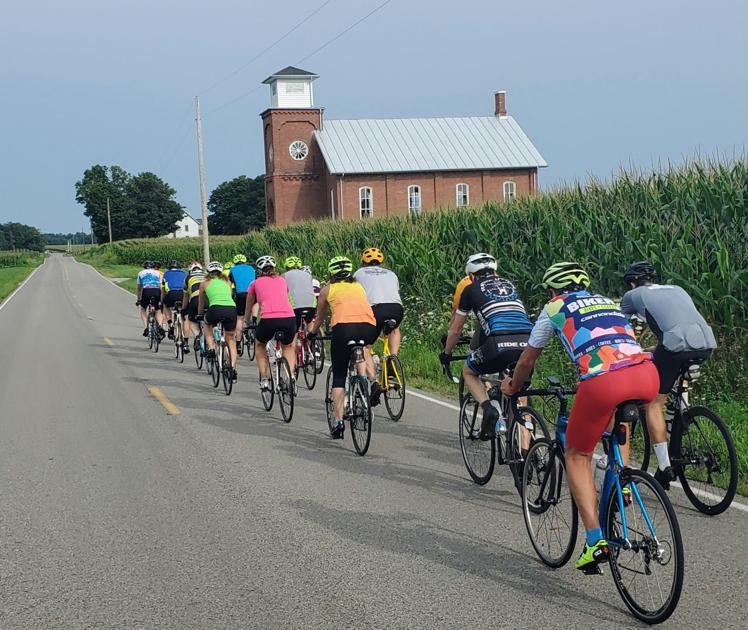 Every Wednesday, several cycling enthusiasts from Steuben County gather in downtown Angola to enjoy Indiana's 730 miles of approved bike paths, diverse landscapes, terrains and strong cycling culture.
New riders are always welcome and can meet the group at 5.30pm every Wednesday at Bike and Soul, 120 N. Public Square, Angola, from mid-April to the end of October, weather permitting, to hit the road.
"Steuben County is a beautiful county," said John Drews, an avid cyclist and group runner. "It's a great setup for riders with ups and downs, curves and landscapes. "
Adhering to the Indiana Bicycle Law, cyclists take a variety of safety measures to protect themselves, their bikes and others on the road. As daylight hours dwindle during the fall and winter months, Drews said visibility is key.
"We wear brightly colored clothing and have flashing lights, specifically designed for bikes, on the tires," Drews said. "Lights with a higher light can be seen about a half mile or so away. Everyone – I don't think we've ever had anyone who doesn't – wears a helmet. "
The importance of wearing a helmet, Drews said, cannot be overstated as the group typically travels up to 35 miles round trip and can reach speeds of 40 mph downhill.
With safety in mind, Drews added that the group drives in single file when vehicles approach or in areas of higher traffic. They also use various hand signals to let other drivers know if there are obstacles in the roadway, if vehicles are approaching from one direction or the other, or when turning or stopping in front.
Although Indiana has approved cycle lanes, cyclists still have the right to use the roadway like any motor vehicle.
According to Indiana code, "A person riding a bicycle on a roadway may not ride more than two (2) abreast, except on paths or parts of roadways reserved for the exclusive use of bicycles."
Indiana law further states that "a person riding a bicycle or riding a Class B motor cycle on a roadway has all the rights and duties under this section that apply to a person who rides a vehicle ".
Anyone interested in joining the group can contact Bike and Soul for more information at 665-8356 or drop by the store front Wednesday at 5:30 p.m. to speak with other riders. Drews said the runners were between 20 and 70 years old.