DiSalvo, Ireland exchanges words at the Aspen Farmers Market stand | New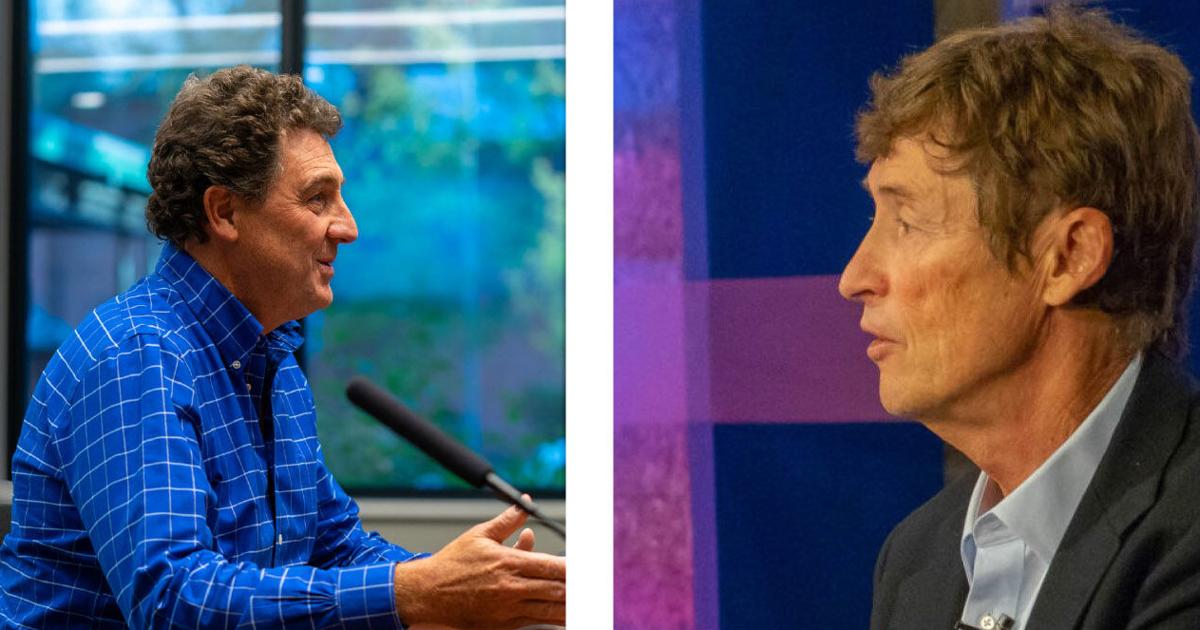 The rift that has been simmering for the past few years between Pitkin County Sheriff Joe DiSalvo and former Aspen Mayor Mick Ireland came to a head, of sorts, at the downtown farmers market from last Saturday during a brief exchange between the two near the stand manned by locals. Democrats.
Ireland, DiSalvo and other witnesses confirmed that during a brief meeting, DiSalvo accused Ireland of calling state liquor authorities to investigate DiSalvo's ownership of Lift Vodka, a business local area in which DiSalvo is a minority partner. At the time, Ireland, who denies calling state regulators but has publicly criticized the sheriff's involvement in the business, told DiSalvo, "You're an asshole."
According to Ireland and Pitkin County Democratic Party chairman Howard Wallach, that was about the extent of the hubbub. Wallach said he broke the pair before things got out of hand and drove DiSalvo away from the stand. DiSalvo's opponent in the next sheriff's race, former deputy Michael Buglione, was in attendance, as was Pitkin County Commissioner Kelly McNicholas Kury.
DiSalvo said he was offended and embarrassed by the incident. He's not looking for excuses, though, because he doesn't think he'll ever get any.
"It's become uncivilized now," DiSalvo said. "I'm still the sheriff of Pitkin County and I get some respect. According to the city statute, what he did was disorderly conduct, shouting profanities at someone in public and out loud.
DiSalvo said he did not contact Aspen police about the incident. He alleges Ireland said what he said out loud, around several passers-by, "with rage in his eyes".
Ireland said he "felt ashamed to have used a term like that". However, he said he felt intimidated by the way DiSalvo approached the area and approached him.
"I thought he was going to hit me," Ireland said.
DiSalvo said he went to Farmers Market not to confront Ireland, an Aspen Daily News columnist whose opinions have criticized the sheriff in recent months. He said he cycled to the market to 'press the flesh' in his quest for re-election, and when he went to the stall he shook hands with those in attendance before asking the question to Ireland.
"The question I asked Mick was certainly not out of place or in a threatening way that would elicit that kind of response. But it was an angry response," DiSalvo said.
The two are former political allies who have had a relationship for decades. Ireland is also a former Pitkin County Commissioner and has backed DiSalvo in previous sheriff runs. DiSalvo said he had backed previous Irish races for commissioner and mayor.
Ireland said it took issue not only with DiSalvo's involvement in the liquor company – the majority owner is celebrity cyclist Lance Armstrong – but DiSalvo's handling of the county jail situation. Earlier this year, DiSalvo publicly declared the need for a new multimillion-dollar prison, but in recent months he has asked the commissioners to make plans for the prison themselves.
Wallach said while DiSalvo seemed "very angry" when he approached the stand, both men expressed their anger. Wallach's wife, Betty, was also present.
"It was give and take, both of them," she said. Regarding the curse word, however, the Vlachs said it was only uttered once.
"There was no tirade," Howard Wallach said. "But no one was calm."
Ireland said it did not know who phoned liquor regulators about DiSalvo's involvement with Lift Vodka. He said he thought the role of sheriff was unethical to say the least.
DiSalvo said there was nothing wrong with his partial stake in the company and that the company's attorney was communicating with state regulators.