Econic One appoints SIMBOL Communications as a reference public relations agency in the United States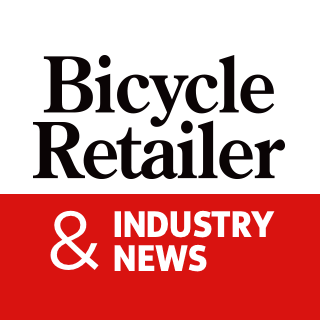 European smart e-bike brand hires SIMBOL for media relations, content creation and more to facilitate US launch and future growth
Evergreen, Colorado (September 13, 2022) — Building on their rapid growth across Europe in recent years, the global smart e-bike brand Econic One has now launched in the United States, and they are bringing SIMBOL Communication as the go-to PR agency for the US market, to help build brand recognition and cachet on this side of the pond. The official launch includes three key models currently available and in stock in the US, with more to launch in the near future.
Econic One started as a dream to build biker-to-biker e-bikes in 2014 and is now beginning to emerge as the world leader in smart e-bikes. Econic One is now available in 22 countries and more than 500 retailers worldwide, thanks in part to their approach; offering quality, innovation and performance at affordable prices in several categories. And their state-of-the-art "smart" features – including app-based remote locking, GPS ride tracking/biking locator, anti-theft alarm and more – help further differentiate them on the crowded e-bike market. Ultimately, Econic One appeals to bike retailers with its ONE promise: one price, one inventory, one policy for all channels.
Their initial US offerings include bikes for a wide range of uses and riding styles, designed to cover the majority of riders. Bandit and Adventure also include Econic's proprietary "smart features" such as automatic phone lock, GPS tracking and more:
Econic One Comfort Limited: The lightest Econic One model for urban explorers with a user-friendly design and all the features and performance for daily errands, commuting, and more.
Econic One Bandit: A versatile smart e-bike with the stability of a gravel machine and the agility of a commuter, Bandit is equally at home on dirt roads, sidewalks and gravel
Econic One Adventure: A smart hardtail electric mountain bike with a high-torque motor and suspension fork, Adventure is designed for exploring the backcountry, local trails or for a weekend of cycling.
"We have had great success in Europe, and the initial response from our US customers has been very encouraging," says Matias Alvarez, COO of Econic One. "We see great potential for our bikes in the U.S. e-mobility market, especially with our unique smart technology and great value, and we're excited to work with SIMBOL. Our exceptional products, combined with their expertise and to their vast industrial network, will certainly help to increase our visibility."
"Adding the Econic One to our customer list is a major blow for SIMBOL, and it allows us to show the US market that consumers can still get a capable, reliable – and most importantly, super fun – e-bike at really low prices. competitive pricing," says Scott Boulbol, co-founder of SIMBOL Communications. "And we're confident that their smart technology, usually only found in high-end electric cars or bikes, will really set them apart on this crowded market."
Econic One e-bikes are all Class I models, with pedal assist up to 20 mph. They can be purchased through a growing network of independents US dealersand directly through the The Econic One website. You can also experience them in person and/or demo a model at Outerbike, Bentonville, October 21-23.
For investor inquiries, contact Vladi Davtchev, CO-CEO: [email protected]. For any commercial request, contact Matias Alvarez: [email protected].
For media inquiries, contact: Scott Boulbol: [email protected], or Nic Sims: [email protected]
About Econic One Econic One is the electric bike brand of the future. App-enabled, armed with smart safety features and extremely versatile, we create the perfect synergy between an authentic driving experience and innovative technology to take you anywhere.
About SIMBOL Communication: SIMBOL Communication formed to help brands tell true and authentic stories in the outdoor, cycling and fitness industries, through exposure in a wide variety of media, developing creative content and sports marketing services. With decades of relevant experience – both as industry professionals and racing enthusiasts – the SIMBOL founders have all the tools to deliver powerful stories to the right audience.