Fuel shortages a wake-up call for planners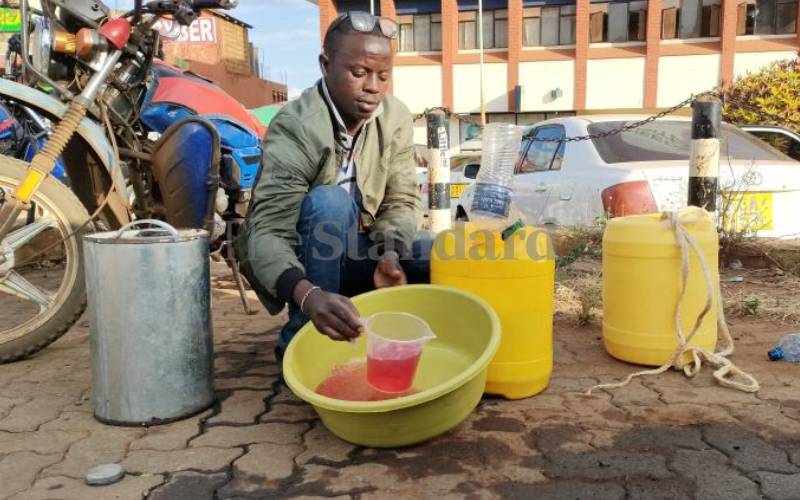 The recent fuel shortage should have served as a learning point and wake-up call for government economic and infrastructure planners, given the inconvenience workers have had to endure either because they could not get to work, or because they had to spend long hours waiting to buy fuel.
The time spent waiting for fuel has translated into thousands of lost man-hours, resulting in a prolonged shutdown of economic production given the unused labor capacity during those three weeks of shortage. Yet, if one had watched and listened carefully over the past couple of years or so, one would have picked up on the faint signal being sent by the tech and logistics start-ups that have introduced electric bicycles and motorcycles to the Kenyan market at favorable conditions for workers. purchase and rental prices.
One of these companies, eBee, offers bikes that can reach speeds of up to 45 km/h, making them ideal for avoiding traffic in urban environments. In terms of carbon footprint, such bikes would be ideal for cementing, for example, Nairobi's credentials as a green city.
However, since there is no city or town that has infrastructure dedicated to the use of cyclists, such innovations do not reach the tipping point only because the workers who would like to use these bicycles consider them as dangerous. As a result, the adoption of technologically enhanced bicycles remains low and the trend is expected to persist even as we progress in the adoption of other forms of urban technologies.
For too long, cases of cyclists and motorcyclists being killed or injured in road accidents have become so commonplace as to numb the public to the resulting disaster of pandemic proportions, but many Kenyan hospitals now have dedicated services specifically for trauma patients caring for road accidents.
It is unfortunate that two-wheelers account for the greatest proportion of fatalities and injuries in road crashes in virtually all urban settings. Nairobi, unsurprisingly, remains the most dangerous environment for two-wheeler riders. In February alone, 60 people died in road accidents, the majority of them on two-wheelers. Nationally, between January and November last year, 1,508 motorcyclists died on Kenya's roads and trends for this year indicate that the numbers will be worse.
It is true that there is a huge problem with the runners. They disregard traffic rules and regulations and many of them ride motorcycles without first taking lessons as required by law. However, we also cannot ignore the fact that road design contributes to accidents involving two-wheelers as they have to compete for the same space on the roads with four-wheelers.
What has happened over the years is that we have compiled accident statistics – and we expect the numbers to miraculously decrease – without putting in place policy interventions that could reverse the trend of medium and long term. One such intervention is to require all road builders to have dedicated lanes for two-wheelers. And they should be designed in such a way that matatus are discouraged from turning them into their own ways.
The second intervention is to ensure that each rider can be identified as an individual and their skill level can be established. This is especially critical for those operating as public service vehicles.
The author is an editor of The Standard