Leon Cycle hires SIMBOL Communications as a reference public relations agency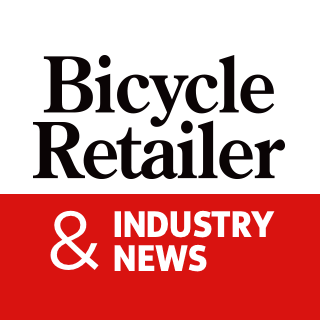 Acclaimed European e-bike brand taps industry insiders to create buzz and drive North American sales of its NCM and ET.Cycle lines and other lines
Seattle, Washington (March 3, 2022) — Since its inception in Germany in 2014, Leon Cycle has become one of the largest e-bike brands in Europe by focusing on its mission to offer high quality bikes at affordable prices in all categories. Now they tap SIMBOL Communications as their go-to PR agency to help establish similar brand recognition and cachet across North America.
Leon Cycle is the parent company of NCM, ET.Cycle, among other cycling brands. The recent expansion into North America is tied to the brand's original mission to offer great value e-bikes for all types of riders: NCM encompasses European-style bikes, including lightweight e-bikes, trekking, city, folding and cruising. , with a focus on a slightly older leisure clientele. ET.Cycle offers more powerful fat tire bikes designed to target the needs of the large North American market.
"We have seen demand for e-bikes increase so rapidly, but prices have skyrocketed in recent years; adding Leon Cycle to our customer list lets us say that consumers can still get a quality, reliable and super fun electric bike at an affordable price," says Scott Boulbol, co-founder of SIMBOL Communications. "Cycling is an activity for everyone, and we want everyone to ride a bike! A brand like this helps achieve that goal, so we're excited to bring their name to as wide an audience as possible.
While Leon Cycle is relatively new to this US market – launching its first e-bikes via online sales only a few years ago – the brand is confident that its experience with adjacent technology will be more than enough to ensure success.
"We have had great success with our NCM and ET Cycle ranges in Europe, and the response from our US customers has been very encouraging," says Peter Dolman, Leon Cycle Sales Manager. "We see the potential of our bikes in the e-mobility market, and we look forward to working with SIMBOL to expand our visibility."
Leon Cycle e-bikes are all Class II models, which have a top speed of 20 mph. Each of the Leon Cycle Group's bicycles can be purchased directly from the Leon Cycle website and through a growing network of over 100 independent North American dealers which currently includes three factory outlets on the US West Coast and three factory outlets in Canada as well.
For US sales inquiries, contact Allyson Vought: [email protected] For NA Media inquiries, contact: Scott Boulbol ([email protected]) or Nic Sims ([email protected])
About Leon Cycle: Leon Cycle is a premium e-bike retailer. Originally established in 2014 as an online retailer in Germany, Leon Cycle has built on its success by establishing its own specialist e-bike stores in Hannover, Barcelona, ​​Seattle and Melbourne. We are passionate about electric bikes. Every member of our sales and technical team is highly trained and has hands-on experience with e-bikes. We only carry high performance, reliable and stylish e-bike brands such as NCM and ET.Cycle. Whether you need an electric mountain bike, a trekking bike or a folding bike, Leon Cycle is your electric bike specialist!
About SIMBOL Communication: SIMBOL Communication formed to help brands tell true and authentic stories in the outdoor, cycling and fitness industries, through exposure in a wide variety of media, developing creative content and sports marketing services. With decades of relevant experience – both as industry professionals and racing enthusiasts – the SIMBOL founders have all the tools to deliver powerful stories to the right audience.