Sales for Signa Sports, owner of Wiggle/Chain Reaction, increased by 48%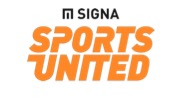 BERLIN (BRAIN) — E-commerce retailer Signa Sports United released its first quarterly results which included figures from WiggleCRC and Tennis Express, which it acquired in December. Quarterly sales rose 48% to 269 million euros ($288 million).
The company recorded a net loss of 37 million euros, compared to a net loss of 11 million euros in the same quarter last year.
The total number of visits to its e-commerce sites was 78.9 million, up 28% from the same period last year. Net orders increased by 55% while net order value decreased by 4.5% to 102 euros.
The company said it continues to suffer from complete bicycle and e-bike shortages and other economic challenges.
"In the second quarter of FY22, prolonged supply chain disruptions in the complete bike category and particularly among e-bikes, resulted in significant unmet demand in the market. Additionally, the macroeconomic environment softened as inflation and the geopolitical situation weighed on consumer sentiment, and the quarter offset a strong Q2 FY21 which was reinforced by the restrictions and lockdowns induced by the COVID," the company said.
The company stuck to its revised guidance for the fiscal year, released on May 3. It expects net sales of 1.25 billion euros to 1.4 billion, and an adjusted EBITDA margin of -3.0% flat.
SSU is little known in the US, but claims to be the largest online bike retailer in the world, shipping 300,000 complete bikes in 2020. Besides Wiggle and Chain Reaction, its bike sites include bikester.com and Probikeshop.com. SIGNA also has e-commerce sites for the outdoor, tennis and team sports markets. It became public on NYSE in December,